The 7th Annual State of the Tribe Reception
Date: Monday, March 13th, 2023
Location: Edgewater Hotel – Nolan Gallery
Time: 5:30PM to 8:30PM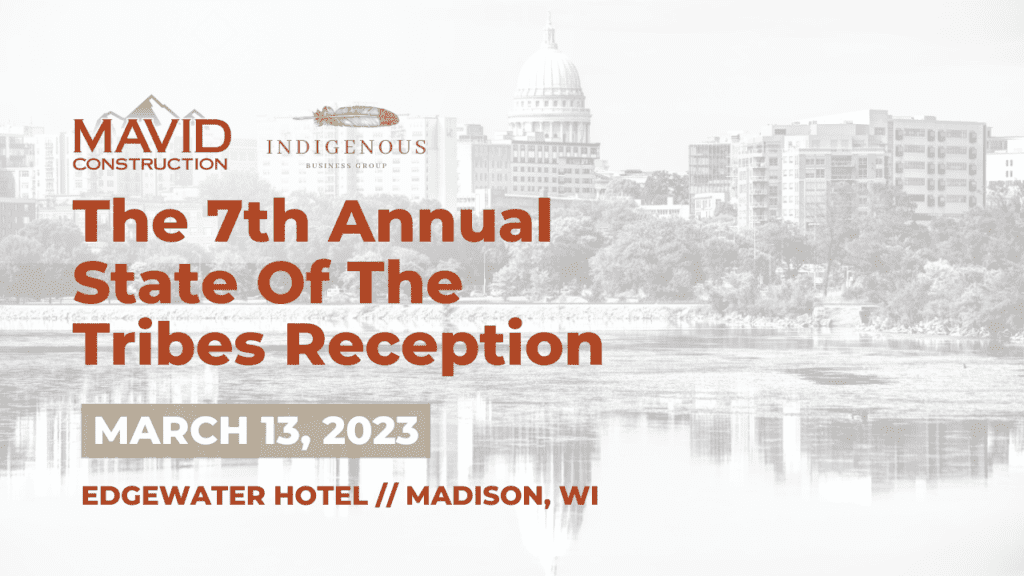 This exciting networking event is an opportunity to bring the 11 Wisconsin tribes, state legislators and native-business owners together in advance of the Address, to discuss their vision of the future, and to learn more about the American Indian Nation in Wisconsin. 
Carla Vigue, Director of Tribal Relations at the the University of Wisconsin-Madison, will be providing a welcoming address to kick off the evening, which will then be followed by a fun night filled with delicious food and beverages all while networking. 
All funds raised will benefit Native American students at the University of Wisconsin – Madison and the IBG. 
Read the official press release here.
To RSVP, email Kokomoss White at kokomoss.white@mavidconstruction.com.
Thank you to our sponsors!
This event would not be possible without the generosity of the following organizations: